Sales and Products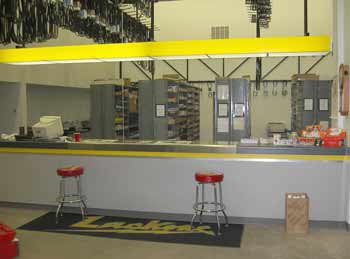 We handle a wide variety of products to meet your needs. Lackore Electric carries a large inventory of new industrial products and tools, as well the areas most extensive inventory of repair parts and accessories. Please select from the product area below, or for the list of manufacturers:
AC/DC Electric Motors
Bearings
Belts
Chains and Sprockets
Compressors and Pneumatic Tools
Electric Tools
Garbage Disposals
Generators
Gear Motors and Speed Reducers
Pulleys

For a listing of our sales policies, please visit our terms and conditions page.
We accept the following forms of payment; cash, VISA, Mastercard, or approved open account. All new open accounts must submit a credit application for review prior to purchasing on account.